Big Brother in Heaven
Posted on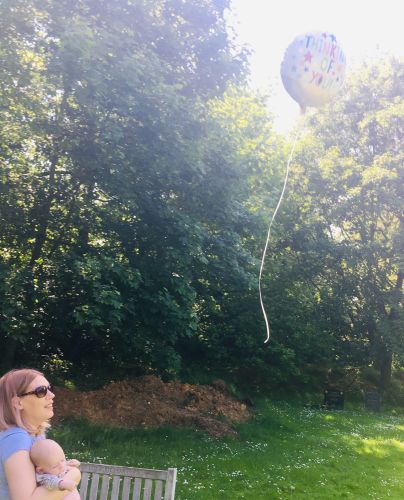 Zoe and Danny and boys welcomed their new addition to the family in April 2021.
Theodore is a beautiful little boy, loved by all.
He enjoyed visiting Alfie's special place to release a balloon upto his big brother in heaven (with Mummys help)
Theodroe will grow up hearing all about his superhero big brother, Alfie Bear.
We are sure our Alfie is watching over his baby brother too.